We help entrepreneurs and executives harness the power of AI.
Our courses, workshops and hands-on consulting have helped tens of thousands of professionals leapfrog their competition, launch AI-powered products and integrate AI into their existing business workflows.
We've been featured in…


20 years of startup and software experience.
AI is new, but we've been in tech since the dawn of the web – building, teaching, buying, selling, and now creating the world's best AI education for you.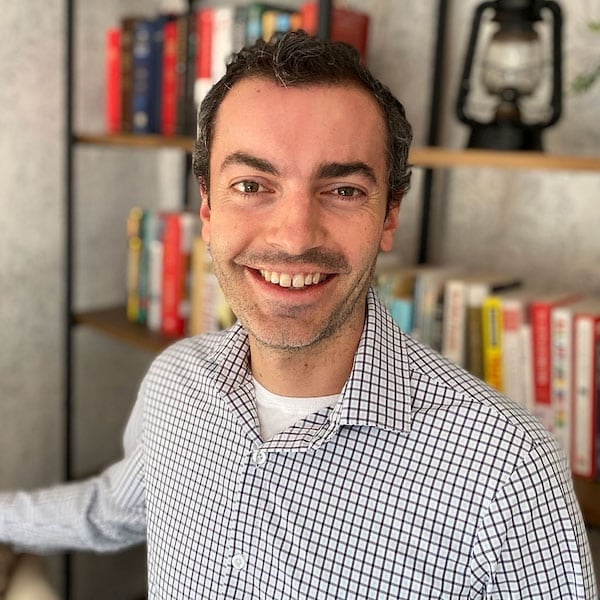 Rob Howard
Software Developer and Tech Educator
Rob is a software developer, entrepreneur and the founder of Innovating with AI. Based in Denver, he runs HDC, a web development firm whose software powers sites for Facebook and Intel.
Launch Your AI Product in 30 Days
Our signature program for founders and entrepreneurs.
Clone Yourself with AI Office Workflows
The fastest, smartest automations to save you time and money at work.
Personalized Consulting and Development
For business owners and execs – work directly with Rob and our dev team to craft your AI solutions.
"Super helpful and eye-opening."
"From the outside I always think solutions like what we're learning will be complicated to implement – but I love how you broke it down into easily understandable context and also explained all the jargon as you went a long. That's super helpful in learning – and also in keeping the imposter syndrome away."
Daniel S.
Digital Project Manager and
Innovating with AI student
AI-powered translation that captures tone, emotion, and speed for a more authentic conversation across languages.
Join 45,000+ AI enthusiasts
Stay in the loop and get our free No-Code AI Toolkit.